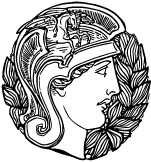 One of my regrets with being in Providence last August for
NecronomiCon
, was not making it to see the inside of the
Providence Athenaeum
. We managed to see the
outside
of it, but I didn't make it in.
On our way back up to Canada from a holiday in Cape Cod this year, however, we did manage to stop off for lunch in Providence, and I finally got to see the inside of the library. It was worth the wait.
Of course the library is famous for it's connections to
Lovecraft
and
Poe and Whitman
, but I was happy to learn that it had also been frequented by
Charlotte Perkins Gilman
.
There is also, of course, the Lovecraft bust.
The list of patrons was of interest, combining local Lovecraftians like Neils Hobbs, as well as international names like Guillermo del Toro. Made me smile.
The above images show off the well photographed main interior of the Library, and are pretty much as I expected it to be, however, there is a lot more to the building. Downstairs there is a large open space they use for events, with plenty of very comfortable chairs, where I would happily have spent the rest of the afternoon/weekend reading if able, in the selection of comfortable looking leather chairs.
There is a lot more to the library than the main square block though, with a lot of shelving going off into what seem, from the outside, to be the building next door, with plenty of comfortable nooks and crannies to hide in, most with an old desk and chair, eclectic in style, to sit at.
Downstairs there is also the Egyptian room. Not only do you need to make an appointment to get access to this room, but it was under refurbishment when we went, so I saw in through the glass door, but no further. The darkness in the room meant that I could see the famed Egyptian desk, with of course a stuffed raven on it, but I took no photos.
Of course, I had to look around for Lovecraft's books when there. In the Biography section, I found many biographies of the man. Indeed more than I knew existed. In the literary criticism section, again, a fair few books on his works. I looked around the fiction section, and found Poe's works, but mot lovecrafts, which was strange, as they were in the card catalogue (I also looked at their online catalogue, but that's less fun).
But on the shelves, nothing.
Eventually, one of the librarians asked if I wanted help, and I said, yes, and I'm sure they get asked this all the time, but I was looking for H. P. Lovecraft's books. She smiled and said, yes, that they were behind the kept beside the desk, as they were asked for them so often. I smiled, took one, and wandered off to flick through it, before sheepishly putting it back not long after as we left.
Unfortunately, when we were there, there was a torrential downpour, so I didn't get any new pictures of the outside of the building. Also, the rain, combined with lack of parking meant that we didn't manage to stop off at the
Lovecraft Arts & Sciences
store in town, which is probably just as well for my holiday budget.
I'm glad I finally made it in. Now, for the last place on the list, the Lovecraft papers in the
John D. Rockefeller, Jr. Library
. Here's to the 2019 visit!